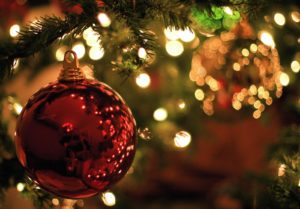 This is the season for mingling and celebration!
The holidays are usually bursting with an assortment of social interactions and events. These gatherings can range from time spent with your close friends, to seeing relatives you may only see once a year; even to meeting new faces you'll be sharing a conversation with at a fun holiday party.
If the thought of a full social calendar excites or maybe overwhelms you, having a list of conversation topics in your back pocket can come in handy!
From opening a conversation to connecting deeper with friends, I hope you walk away knowing some tips to create more enjoyable interactions that leave your talking companion excited for your next chat!
Let's do this…
5 Skillful Conversation Openers
1) How do you know the host?
2) What a beautiful venue! Have you been here before?
3) How does your family celebrate the holidays?
4) (To a couple) How did you two meet?
5) What is the best part of your day?
5 Compelling Questions to Dig Deeper
1) Has anything happened to you this year that you're so grateful for?
2) What's on your bucket list for 2018?
3) What's the most exciting that has happened to you this year?
4) What's the best travel experience you've ever had?
5) What's been a gigantic lesson for you this year?
The Conversation Playbook:
• Take a genuine interest in whom you are talking to, and engage in topics they are enthusiastic to converse about. If they love reading, a great question could be, "What book has been a game-changer for you this year?"
• Try to implement the 50/50 rule. The conversation should be similar to a dance. Lots of interactions with a back and forth dynamic. If you recognize you've been dominating the conversation, ask a question to engage the other person to contribute.
• Keep positive! Focusing your topics on areas that build-up rather than tear down, will keep people excited to continue speaking with you. Replace complaints with solutions, and try to find the silver lining in those touchy moments.
• Be respectful of different opinions. Having great conversation doesn't mean you need to agree on every topic. Keep the conversation as an enjoyable exchange, and if you find it becoming a battleground of one opinion vs another shift to lighter topics.
• Keep body language open and facial expressions warm and inviting.
Developing sparkling conversations takes practice, it is a skill that can constantly be built upon and spiced up. During the Holiday Season, they'll be plenty of opportunities to up your conversation game and create deeper connections.
Well, you're waiting for coffee in the morning, why not strike up a chat with the barista, and start practicing conversation as part of your routine? Or, while doing some holiday shopping, try to find common ground with someone while waiting in line.
So there you have it! I'd love to hear from you on what topped your list for a favorite tip, or your best conversation go-to's. Please leave a comment below, and cheers to a season full of joyful socializing.
Until next time,